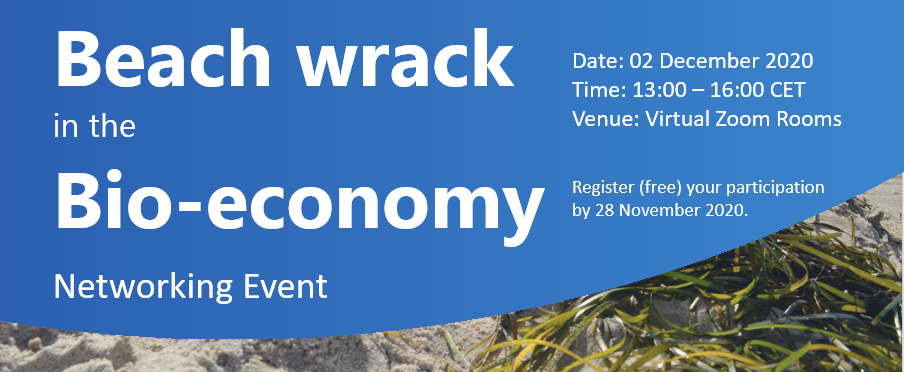 On 2 December 2020 the transnational networking event "Beach Wrack in the Blue Bio Economy" will be organized by CONTRA project partner Krinova
Incubator & Science Park. The event will offer a platform for information exchange between management authorities, researchers and private companies
active in the field of beach wrack management. The aim is to build innovation capacity in the sector and encourage cooperation between stakeholders.
Attendees will bring home an up-to-date insight into challenges and solutions linked to beach wrack, a broadened network as well as a visionary
perspective on future business models and business eco-system possibilities.
The event will take place online, 13:00-16:00 CET, and is free of charge.
Registration for this event is now closed 

(m

ore information about the beach wrack network and how you can get involved will be coming soon).

Agenda
12.45     Online room opens (+ technical help)
13.00     Hello and welcome + online meet and greet (Host – Jens Almqvist, Krinova)
13.15     General introduction to Beach Wrack (Speaker – Jana Wölfel, University of Rostock)
13.35     Keynote on blue growth (Jessica Hjerpe Olausson, The Maritime Cluster of West Sweden)
14.00    Break
14.15     Workshop: Which steps can we take from here?
Build your network and formulate action! The session will cover the following topics: Beach Management, Treatment options, Business Opportunities,
Future research & non-commercial cooperation. Each group is facilitated by Contra partners and the workshop groups are designed using your input
in the registration form.
15.00    Summary of Workshop activities
15.15     Panel discussion – A Visionary View on Beach Wrack Management (Moderator – Jane Hofman, EUCC-D)
Jacob Skjødt Nielsen/Sara Guizani (Municipality of Køge, Denmark)

Steffen Aldag (Hanseatische Umwelt GmbH, Germany)

Torben Olsson (Krinova Incubator and Science Park, Sweden)

Jonas Gustafsson (County Administrative Board of Skåne, Sweden)
15.55     Closure (Jens Almqvist, Krinova)
Innovation
It is time to integrate private sector know-how into the beach wrack recycling conundrum. Are you a biowaste recycling entrepreneur?
Or maybe you represent one of the municipalities looking for solutions. If so, join us and share your expertise, experiences and ideas.
Help us to bring beach wrack into the region's bioeconomy.
Network
This is an opportunity for private companies to establish useful contacts for marine bio-waste management and recycling.
Expect a platform for discussion, cooperation and a place where public & private actors can build trust.
Join us to build a regional network of expertise.
Action
The aim is to find sustainable and realistic recycling solutions for all communities facing problematic amounts of beach wrack.
Turn discussions into concrete actions during the virtual-breakout rooms.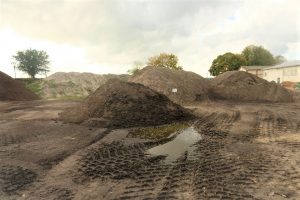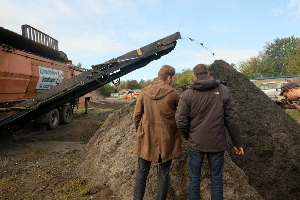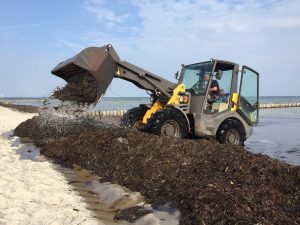 Beach Wrack in the Bioeconomy – Event Flyer (pdf) here
Event Sponsors