Waste water treatment
Location: Swarzewo, Puck Bay, Poland
Lead: Gdańsk University of Technology
This is concerned with the use of composted beach wrack material in reed beds for wastewater treatment plants.
Updates
April 2020: The research team from the Gdańsk University of Technology discharged the beach wrack to the pilot plant installation. The material was collected from the coastal waters of the beach in Rzucewo. Forty liters of beach wrack was collected and used to fed four quarters of the reed system, consisted the model located in the Wastewater Treatment Plant in Swarzewo:
10l algae;
15l algae;
10l of algae mixed with 10l of compost;
5l algae mixed with 5l compost.
The flow rate was measured in two quarters: first fed with beach wrack  and second one fed with beach wrack mixed with compost in 1: 1 ratio. Basic quality determinations were carried out on the collected reject water. Samples of raw beach wrack and material discharged to the reed system last autumn were also taken. The next activities related with discharging of beach wreck to the system are planned for the end of May.
November 2019: Beach wrack was collected from Rzucewo's beach. Due to the small amount of collected material, only one quater of deposit was supplied to evaluate the beach wrack material behavior in the reed bed system. Samples of material for tests in the laboratory were also taken.
October 2019: Pilot facility at the wastewater treatment plant (wtp) in Swarzewo has been installed. Over the next 12 months we'll test beach wrack as a co-composting material in wetland technology.
August 2019: Article "Solving the Beach Wrack Problems by On-Site Treatment with Reed Beds Towards Fertilizer Amendments" published in the Journal of Ecological Engineering (JEE), Volume 20, Issue 8, 2019. Available for download here.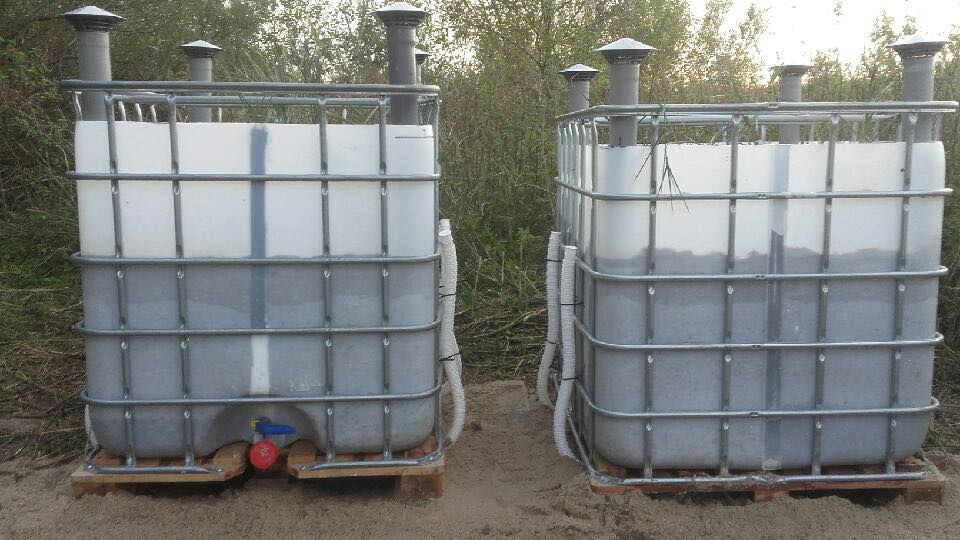 The CONTRA partners are from Germany, Poland, Denmark, Sweden, Russia and Estonia. The project runs from 2019 to 2021 and is supported financially by the European Regional Development Fund, ERDF.