Market Place - Sustainable solutions for beach wrack use and management
SERVICE
COASTAL Biogas – use of cast seaweed to mitigate eutrophication
A cost-efficient solution for mitigation of eutrophication: By digesting cast seaweed and use the digestate as an organic fertiliser, nutrients are physically removed from the sea, counteracting eutrophication, and the nutrients loop is closed which is fundamental for the circular bioeconomy. In addition, the inconveniences with rotten seaweed (smell, flies etc.) are eliminated and a nuisance is transferred into a renewable high-quality fuel that can be used for electricity and heat supply, as transport fuel or for injection into the natural gas grid.
Link: www.coastal-biogas.eu
Contact: Jörgen Held, Baltic Energy Innovation Centre, SE, jorgen.held@beic.nu

SERVICE

Est-Agar AS - Extraction of furcelleran from seaweed for food manufacturing
Est-Agar AS is the producer of the unique texturant – furcellaran from the red seaweed furcellaria lumbricalis. Besides manufacturing, we actively develop exceptional technologies, improve the quality of production and study on new products in order to substantially expand the range of use of furcellaran from purely natural origin. We actively develop new technologies to seperate more usable components from furcellaria lumbricalis and other local algae. By using local raw materials, our vision is to be Europe's leading research-based and blue biotechnology company by 2030.
Link: www.estagar.ee
Contact: Urmas Pau CEO, urmas@estagar.ee, +372 053 063 0250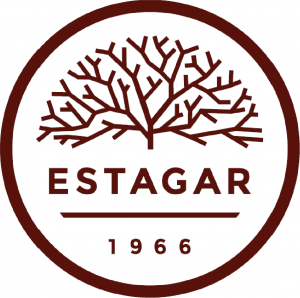 PRODUCT
COASTGRASS - Biodegradable packaging material containing eelgrass
Coastgrass develops a biodegradable material with a high content of eelgrass collected on the Danish shores. The initial market for the packaging products is within cosmetics and skincare products. Coastgrass is developing the packaging with close attention to the needs of the market and cooperates with a Danish skincare company. The carbon footprint from Coastgrass packaging products is a third compared to fossil based packaging products.
Link: www.coastgrass.com
Contact: Malthe Larsen, CTO at Coastgrass, DK, mtl@coastgrass.com, +4551717497

PROJECT IDEA
LINNAEUS University - Unmanaged beaches from a climate and land-marine use perspective
Stinking bays and ponds with beach wrack and bottom sediment must be investigated and environmentally evaluated in the Baltic Sea area. Micro and Nanoplastics in beach wrack from unmanaged beaches (in historical perspective, analyses of layers) and modern chemicals as PFas and uptake pattern in plants are of interest. The total methane production at unmanaged beaches (compared with other methane sources) must be clarified. Studies include bottom sediment and beach wrack in a circular economic perspective with focus on sustainable agricultural development. Quantification of accumulation of beach wrack of new and returning old beach wrack on shore with time and how it affects the coastline is included. Offshore harvesting of beach wrack, its positive and negative effects (no over-harvesting!!) as well as the need of harvesting of plastics in the Baltic Sea shall be examined. Effects on beach wrack from boats and boat piers, inventory of other construction affecting beach wrack are and effects of replanting of Eelgrass are other important issues. Studies shall be carried out from both marine ecological and engineering point of view.
Link: https://lnu.se/personal/william.hogland/
Contact: Professor William Hogland, Linnaeus University, SE, William.hogland@lnu.se, +046 58 58 352.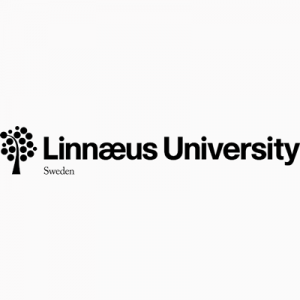 PRODUCT
STAEMMLER - Soil and Compost based on marine biomass
STAEMMLER soils combine the elemental power of algae and seagrass from the Baltic Sea with many years of experience of agricultural engineer Martin Staemmler in the production of soils, fertilisers and composts. High-quality soils for humans and nature are produced from regional raw materials from the Baltic Sea coast of Mecklenburg-Western Pomerania for gardeners from all over the world. The philosophy of STAEMMLER:
100% natural resources from land and sea
Feed the soil to feed the plant
sustainable economy – recycling of material and nutrients
Rediscover traditional farming methods
Link: www.staemmler-erden.de
Contact: STAEMMLER-Erden, Info and sales: Steffen Aldag, sales@staemmler-erden.de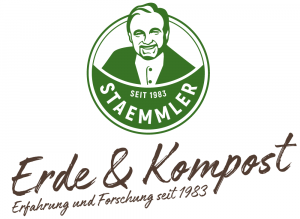 SERVICE
BRAINBOTICS - Sustainable Algae Collection Using Autonomous Robots
RanMarine and BrainBotics are developing a service for removing, handling and reselling macro-algae and seagrass, before it becomes a problem at coastal regions.  We use autonomous sailing robots that navigate around independently, collecting and unloading the biomass at centralized collection sites. As collection happens continously in the water, the biomass is still fresh and not mixed with sand, and removes additional excess nutrients compared to using heavy machinery on the coast. The biomass can be sold as a valuable raw material for sustainable products such as building material, biochar, biodegradable packaging, protein for animals, fertilizer and as a renewable bioenergy source.
Link: www.brainbotics.com
Contact: Søren Pallisgaard, Co-founder at BrainBotics, sorpal@brainbotics.com, +45 20858461

COLLABORATION & PRODUCT

ISOMORPH srl - Solar heat for transforming beach wrack to solar carbon + Gasifier for beach wrack
The Linear Mirror collects solar thermal energy also at northern latitudes, reaching high temperatures also in winter, it is simple and economic. It can be used to dry or roast biomass from the beach, transforming it to a price competitive combustible, which substitutes fossil fuels - "solar carbon". The Linear Mirror is a ready industrial product with Solar Keymark certificate. But it should be used also for new projects and for partnerships in order to accelerate the reduction of CO2. Isomorph srl has also developed a very simple gasifier for "waste" biomasses, able to gasify even alghe (which usually do not burn well) from the beach - 2 tons of dried alghe can substitute 1 ton of fossil fuel. At the time being an alpha version of the gasifier can be delivered for pilot plants, we expect it to be a regular industrial product by the end of the 2021. Many applications can be developed in future projects and partnerships. For instance, half of the atoms in alghe are hydrogen.
Link: www.isomorph-production.it  
https://isomorph-production.it/web/wp-content/uploads/2020/12/ZOSTERA-1.pdf
Contact: Hans Grassmann, Univ. of Udine and Isomorph srl, hans.grassmann@uniud.it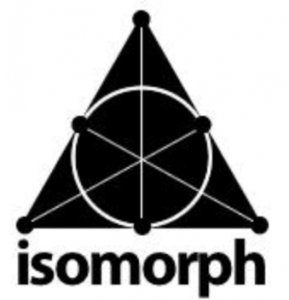 EXPERTISE & PRODUCT

The AQUAZOSTA®  Value Chain - Bioeconomy with unique marine flowering plants, especially eelgrass Zostera marina L. from the Baltic Sea
The name is our program - the company AQUAZOSTA® MB Marine Plant Biotechnology uses seagrasses from the Baltic Sea as a natural raw material for refinement into micropowders, extracts and semi-finished products and is also involved in R&D of new products for blue, red, green, white biotech as well as marketing of these products. Know-how has been patented according to EP 1342468 B1 (WO/2005/087243), EP 1742649 A1, EP 1338286 A1, DE 20008368 U1. We offer collaboration in R&D in all stages of the value chain, through cooperation, licensing & participation in IP to gain Win-Win for all partners.
Link: Presentation (in German) "Wiesen und Wälder in der Ostsee - Wandel, Wertschöpfung und Bildung", 03.03.2011. Translation into english can be done by phone.
Contact: Dr. rer. nat. Christel Dötsch-Jutsch c/o AQUAZOSTA® MB Marine Plant Biotechnology, doetsch.aquazosta@t-online.de, +49 3867 530239

COLLABORATION
SUBMARINER Network for Blue Growth EEIG - innovative and sustainable uses of marine resources
The Submariner Network promotes innovative and sustainable uses of marine resources in the Baltic Sea Region and beyond. They introduce their new macro-algae working group and future opportunities for collaboration.
Link: www.submariner-network.eu
Contact: Efthalia Arvaniti, Programme Manager, ea@submariner-network.eu, +49 30 832 1417 40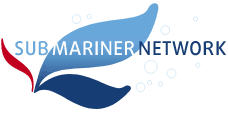 The CONTRA partners are from Germany, Poland, Denmark, Sweden, Russia and Estonia. The project runs from 2019 to 2021 and is supported financially by the European Regional Development Fund, ERDF.